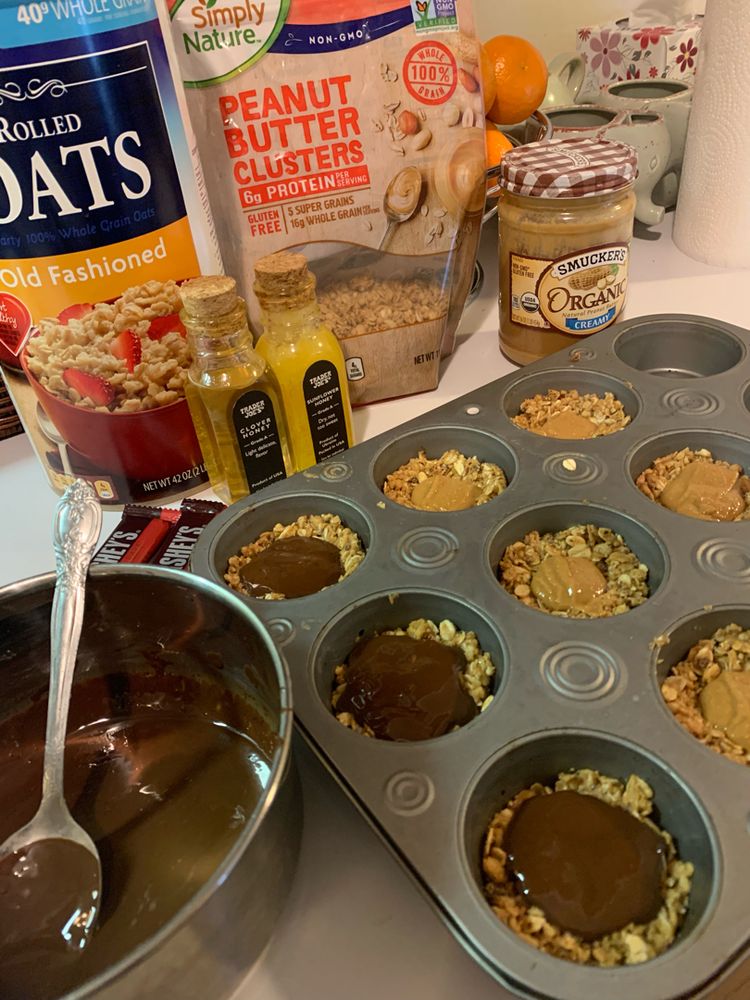 NO BAKE CHOCOLATE OAT COOKIES!
They are like the traditional chocolate peanut butter no bake cookies we grew up with as kids; at least I did (my mom used to make them for us every Christmas) but, a much healthier version (as they are refined-sugar free).
Ingredients
3 cups quick cooking oat
2/3 cup natural peanut butter (optional)
¾ cup honey
1/3 cup cocoa powder (unsweetened)
½ cup coconut oil
1 ½ tsp vanilla extract
¼ tsp salt
Instructions
line 2 baking sheets with baking paper.
put honey, peanut butter and coconut oil in a medium saucepan and stir over medium high heat until all the ingredients blend smoothly together.
add oats, cocoa powder, vanilla and salt and mix until everything is fully incorporated and coated.
Use a small ice cream scoop or a spoon to drop cookies down onto the baking sheets.
Put in freezer to set (for at least 15 min).
You can store the cookies in an airtight container either in the fridge or freezer.
Enjoy!
Serving Size: 

1 cookie

Calories: 

93

Sugar: 

5g

Fat: 

3g

Carbohydrates: 

11g

Fiber: 

2

Protein: 

3g