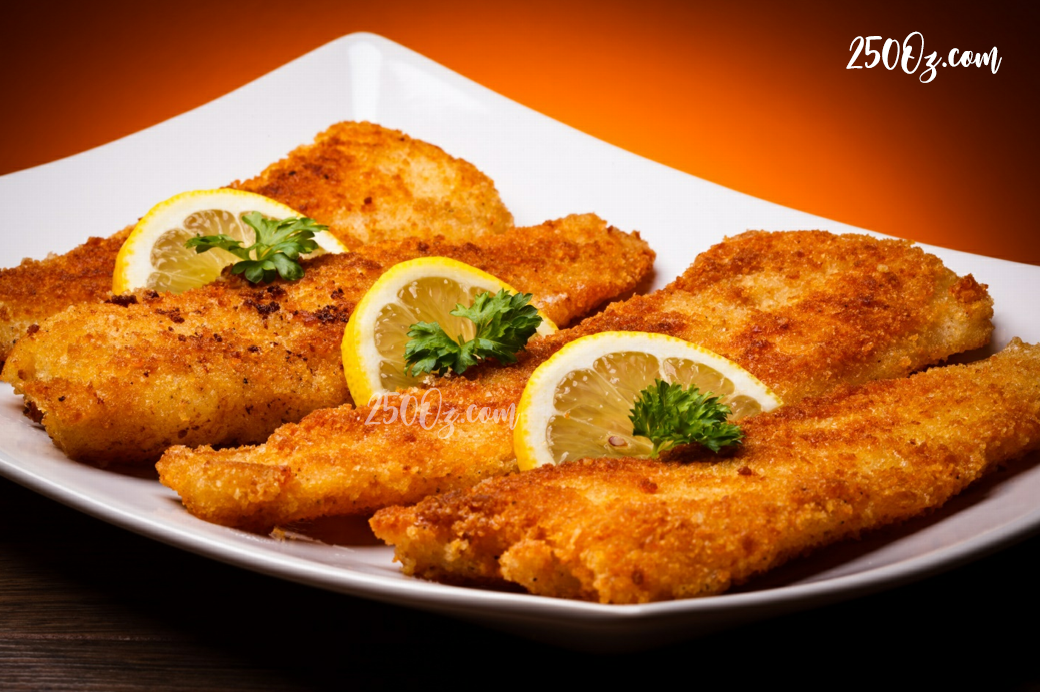 Oven Crusty Fish This crunchy fish treat comes all the way from 1967, but it can still come fresh from your oven! Cornflakes add the crispiness, and it's delightful paired with Tabasco sauce. If you prefer your fish tangy, serve it with some lemon wedges.
Perp

Cook

Ready In

Yield

6
Ingredients
¾ teaspoon Tabasco sauce
½ teaspoon salt
1 egg
1 tablespoon water
1½ pounds fish fillets (flounder, cod, haddock etc.), fresh or frozen and thawed
2 tablespoons melted butter or vegetable oil
1 cup cornflake crumbs
Lemon wedges
Finely chopped parsley
Instructions
Directions Combine the eggs, salt and Tabasco in a medium-large bowl. Beat well.
Coat the fish evenly with the egg mixture, then with the cornflake crumbs.
Preheat the oven to 375°F. Grease a baking sheet with cooking spray or melted butter.
Place the fish over the sheet and top with the melted butter.
Bake for about 20–30 minutes until cooked well and crisped.
Serve with some lemon wedges.