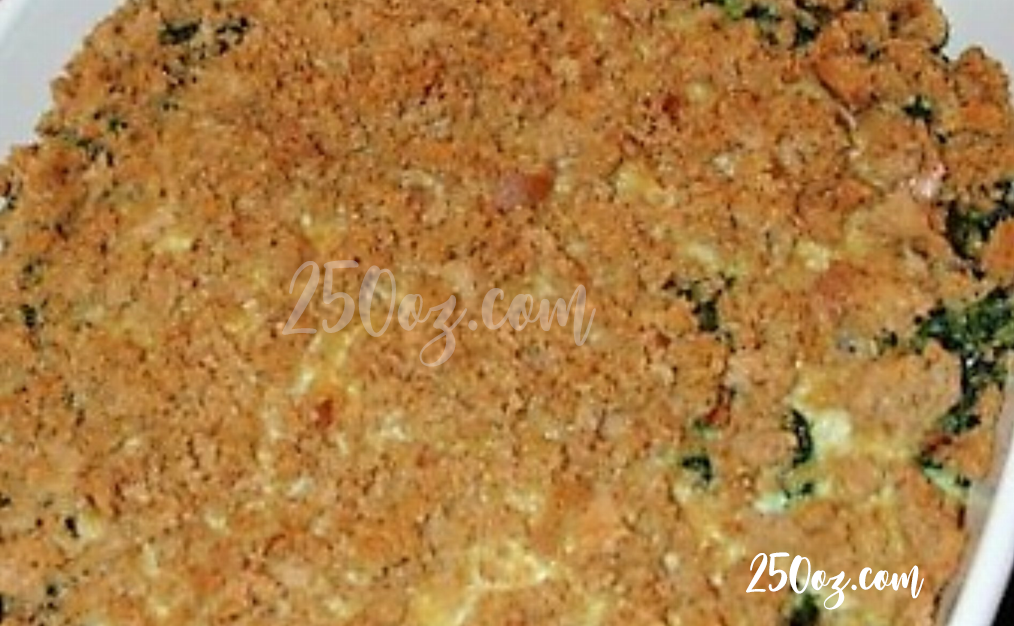 Mighty green spinach stars in this vivacious vintage recipe. Apart from Popeye, this classic recipe has fans across the world for its nutritional value and simplicity.
Perp

Cook

Ready In

Yield

2-4
Ingredients
2 slightly beaten eggs
⅛ teaspoon pepper
10 ounces package of fresh or frozen spinach, about 2 cups cooked
½ teaspoon salt
¼ cup evaporated milk
2 tablespoons minced onion
¼ cup water
½ cup buttered breadcrumbs
Instructions
Directions Preheat the oven to 350°F.
Cook the fresh spinach in hot water until wilted. If using frozen spinach, just unthaw before using. Drain thoroughly through a fine sieve. Make sure to release all the water you can from the spinach before transferring to a bowl.
Add all other ingredients EXCEPT the breadcrumbs and blend well.
Transfer the mixture to a greased baking dish. Top with the buttered breadcrumbs.
Bake for about 40 minutes until evenly brown.
Serve warm.